Go Bananas with the Fresh Beat Band!
We have one more family 4 pack of tickets to see the FRESH BEAT BAND at the Louisville Palace on Sun, Mar 11, 2012 at 03:00 PM !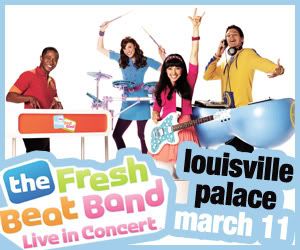 Check out our 'Early Bird Gets the Worm' Forum for more info!
This contest will end at Noon On Thursday, March 1st!